Our Number #1 Priority is You!
Our Mission is to provide patients with the highest standard of care and to assist patients in achieving the dental health they deserve. Our team excels at providing a warm, comfortable environment. From our team's gentle and caring demeanor, to our offices many amenities, we want you to know that we value taking care of you and your family.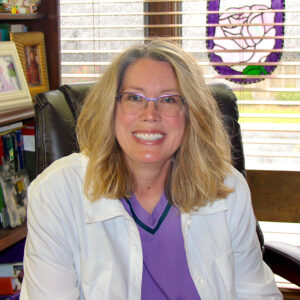 Meet Dr Shelton
Practicing Dentistry in Springfield for Over 20 Years
I am a Springfield native, born and raised. I attended Drury College where I received my BA in Biology in 1993. I then attended Northwestern University Dental School in Chicago to receive my Doctorate of Dental Surgery, graduating in 1997. I returned to Springfield and began practicing dentistry in the Fall of that year.
Treating smiles for every age is still as important as it was when I graduated from Dental School. Beginning with children of a young age, and having the opportunity to care for them as they grow up, graduate, start families of their own is such a blessing. I am fortunate to have so many wonderful families as part of my practice.
Our Services
We offer the most current treatment options and services for general dentistry, teeth whitening, and cosmetic dentistry with an emphasis on preventive care.
Comprehensive Dental Examinations
Periodontal/ Cleaning Appointments
Private Insurance Accepted
Removable Partial Dentures
Creating a lasting, trusting relationship with people means the world to our entire team.
Our best patients are referred to us by our best patients. One of the most gratifying experiences of this career is knowing you, the patient has trust and confidence in our team. We truly appreciate your referrals. Thank you for recommending our office to your friends and family to assist in caring for their smiles.
A skilled dentist with an excellent staff. I broke a tooth last week and immediately went to see Dr. Shelton.
Extremely pleased with this entire office. Had a few visits now and very down to earth and reasonable. You can tell they care about you and love what they do.
I had a great experience. The ladies are all very knowledgeable, polite, respectful and I felt safe in their care.
My experience with this office and the staff was one of the best dental experiences I have ever encountered. I was very impressed with their professionalism, kindness and gentleness. There was absolutely no pain from any of my visits.
Contact Us
We love caring for smiles of every age and to make certain you know you are a valued member of our little dental family.
Open Monday- Thursday 8 am – 5 pm, Closed Friday
*On Thursday we close at 4 pm
DR SHELTON IS A PROUD MEMBER OF: